Established in 1959, the company operated micro casinos in restaurants and pubs in Sweden. It also operated international casinos in Russia and Bosnia & Hercegovina as well as cruise ships in the Mediterranean and out of US harbours.
The company merged with stock listed Cherry Group in 2004.


Sponsio Ltd represented Ladbrokes.com in the Nordic countries 2001 – 2007.
Sponsio became the first online betting company that managed to legally advertise in traditional media in the Nordic countries.
Sponsio's customers stood for 45 % of ladbrokespoker.com's total turnover during the Poker boom in mid 2000′.



Jarl Securities offers services in the field of Corporate Finance, Analysis and Equity Research and has over 100 years of combined international experience from the financial industry. The organisation consists of ten employees with previous employment history from eminent actors.
In June 2018, Knutsson Holdings solded the majority shares of the company to German CatCap, www.catcap.com.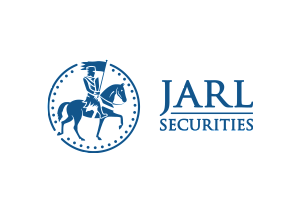 Bullwinkle's Restaurang & Bar
A popular Pub in "Söder", Stockholm.
Restaurant Bullwinkle's operated 7 days a week from 1994 – 2007.


Rasta Group owns and manages companies in the service industry. The company is based in Gothenburg, Sweden, and is listed on Alternativa Aktiemarknaden under the name RAST.
Rasta Group includes subsidiaries Rasta Sweden AB, Ullevi Restaurant & Conference.


The Cryptzone Group is a technology innovator of proactive controls to mitigate IT security risk.
The company was listed at First North (Sweden) and was acquried and delisted by Medina Capital in April 2014.


Solidicon is based in Gothenburg, Sweden. A game developer for the gaming industry. Solidicon has developed the betting platform Solidity System™ and a game engine with the ability to show detailed 3D environments in real-time 3D. Solidicon focused on virtual horse racing.
The company was sold to Editec Ltd in 2014.

Tangiamo designs, develops and manufactures unique multi-user, multi-touch technology for large flat screens. Tangiamo has mainly focused on the Gaming market but has a versatile portfolio of intellectual property with a wide range of potential applications across several industries
The company is based in Gothenburg, Sweden, and sells their products worldwide through its distribution partner TCS John Huxley Ltd.