A wholly owned sister company to Knutsson Holdings and the mother company of Victoria Holdings Ltd (London) which is the Holding Company of TCSJOHNHUXLEY Ltd and subsidiaries.
TCSJOHNHUXLEY is the leading supplier worldwide of Live Table Games equipment.

A subsidiary to Knutsson Holdings AB. The company conducts breeding and racing with trotting horses. The big star, Sebastian K, was selected "The horse of the year" 2012. In June 2014 at Pocono Downs he crushed the all time world record with the staggering time of 1:49.0.

KL Capital, with head office in Gothenburg, is jointly owned with the Lundström family. KL Capital invests in listed and unlisted companies.
The largest portfolio companies are Pegroco Invest, Safer Society Group and Enteractive.

Betsson AB (Publ) is a listed Swedish holding company that invests in companies which provide gaming services over the Internet. The main focus of the operation is to own and administer internet gambling companies. Betsson AB (Publ) owns Betsson Malta Ltd that manages a broad variety of games through the sites Betsson.com, Betsafe.com, Cherrycasino, NordicBet and CasinoEuro.com.
Betsson is listed at Nasdaq OMX Stockholm Mid Cap (BETS-B).

NetEnt is a premium supplier of digitally distributed gaming systems used by some of the world's most successful and prominent online gaming operators. The Net Entertainment casino is a complete gaming solution! It includes a wide range of high quality games, based on the latest technology and a platform for casino operation and management.

Convendum establishes modern and effective coworking and coliving spaces and venues, on AAA-locations of large cities Central Business Districts. Convendum provides premium offices combined with activity based coworking areas, lounge, conference center, restaurant, café, health club, music studios and showrooms.

Medicover is a leading international healthcare and diagnostic services provider. Established in 1995 in response to the growing demand for high-quality healthcare services in Poland. Medicover subsequently expanded to other countries fulfilling similar needs. Today, Medicover's largest operations are in Germany, Poland, Romania and Ukraine.
Medicover provides a broad spectrum of healthcare services via an extensive network of ambulatory clinics, hospitals, specialty-care facilities and laboratories through two divisions – Healthcare Services and Diagnostic Services.

Founded in 2011, THQ Nordic is a global video game publisher and developer. Based in Vienna (Austria) and Karlstad (Sweden), with subsidiaries in Germany, Sweden, Finland, and the USA, THQ Nordic brands include Darksiders, MX vs. ATV, Red Faction, Titan Quest, Biomutant, Wreckfest, Gothic, ELEX and many more.
THQ Nordic to represent a core approach of doing much more than "owning" a highly competitive portfolio of IPs. It revolves around cherishing them, and aligning them with the very best development resources to expand upon them with the level of experience that communities and established fan bases expect and deserve.

Better Collective is the leading developer of educational platforms within the iGaming industry. Through its products, BC aim to make sports betting and gambling entertaining, transparent and fair for the global network of online bettors.
Better Collective is listed on Nasdaq Stockholm under the share ticker symbol BETCO.

Catena Media provides companies with high-quality online lead generation. Through strong organic growth and strategic acquisitions, Catena Media has since 2012 established a leading market position with approximately 390 employees in the US, Australia, Japan, Serbia, UK, Sweden, Italy and Malta (HQ).
The company is listed on Nasdaq Stockholm Mid Cap.

Scout Gaming Group is a licensed and regulated B2B provider of daily fantasy sports and betting solutions. Scout offers the only liquidity network for fantasy sports in Europe and has some of the largest online operators on the client list. Scout is licensed in both Malta and the UK. Scout is listed at Nasdaq OMX Stockholm First North.

Rose & Arrow is the brainchild of Mark Tarlov, the man who started Evening Lands, and Louis-Michel Comte Liger-Belair, who in turn invited legendary terroir consultant Pedro Parra to join the project. The aim here is simple; to make the best Oregon wines by uncovering the region's Grand Cru terroirs. Together with on-the-ground winemaker Felipe Ramirez, the team have spent the past 6 years decoding the land of the Willamette Valley, looking at plots within plots, and then focussing in on specific seams of rocks within these plots.

Stey designs urban buildings and communities where all services and facilities are shared under one roof – blending private living quarters with shared public and community spaces. Combining traditional hospitality with the latest digital solutions, Stey offers an innovative blend of home, hotel and co-living spaces.
Only in Beijing, as of yet…

Founded in Sweden in 1958, Poseidon has been a leader in innovation, quality and safety in the diving industry for over 50 years. Poseidon's revolutionary recreational rebreather, the Discovery MKVI, allows recreational divers to enjoy the many great benefits of rebreathers. Benefits include tripling average dive time, warm breathing gas and silent, bubble-free operation that allows divers to become part of the underwater environment and not just visitors.

CTR is a social enterprise providing high mix short run assemblies, specializing in cost reductions. Primarily to the gaming industry. Founded in Xiaolan, China in 2005.

GreenGold Group AB (G3X) is a Swedish company, established 2018, specializing in forest investments in Europe. GreenGold as a group started in 2007 and provided, through its own closed-end funds, investment management services with integrated forest property management, mainly for global institutional investors. GreenGold has managed assets worth more than 500 MEUR and forest holdings of over 120 000 ha and has made several investment cycles with a return of over 10% per year.
Today, GreenGold is about to close all its private equity commitments and only focus on evergreen (i.e. buy-to-hold-forever) forest ownership through G3X.

Exeger manufactures the world's best solar cells. It seamlessly enhances any product in both natural and artificial light. Exeger's vision is of a better world where any surface can be power generating through ambient light. The company's goal is to change the perception of available energy by integrating self-power into everyday devices, the brighter the better. Effortless and endless energy will drive global change into a new age of innovation and sustainability.

White Peak is a European Real Estate firm focused on real estate development, primarily in Shandong province, China. We invest in retail, office and residential land, as well as residential projects in 2nd and 3rd tier cities within Shandong.

Intervacc AB is a Swedish biotech company in the frontline of vaccine development. The research is focused on the new generation of recombinant vaccines within animal health. The company has almost finalized the development of a safe and efficacious vaccine Strangvac® against the highly contagious disease strangles in horses caused by Streptococcus equi. Research has also been initiated aiming at developing recombinant vaccines against Streptococcus zooepidemicus, another most important infectious agent in horses. A recombinant vaccine against Staphylococcus aureus causing bovine mastitis is also in the pipeline.

Offside Press AB publishes three succesfull Swedish Magazines; Offside, Filter and Hunger.
Offside, a soccer magazine, began publication in 2000, and has received a number of awards including Sweden's main prize for journalism "Stora Journalistpriset". Filter is a broad-brush magazine reporting on "the people who make Sweden a colourful place". It has faster-growing circulation than almost any other periodical in Sweden, and has received awards at the annual Magazine Gala including Periodical of the Year, Journalist of the Year, Art Director of the Year and Breakthrough of the Year.
Offside Press AB also does commissioned publications, consultancy in the newspaper sector, and book publishing.

Terranet provides connectivity and sensor fusion software for automotive applications, and tailored system integration, test and validation services, for driverless fleets, active safety, advanced driver assisted system, and autonomous vehicles (ADAS and AV). Headquartered in Lund with offices in Boston, San Francisco and Stuttgart, Terranet is publicly quoted on Nasdaq First North Premier.
TerraNet is located at Ideon Science Park in Lund, Sweden.

Established in 1959, the company operated micro casinos in restaurants and pubs in Sweden. It also operated international casinos in Russia and Bosnia & Hercegovina as well as cruise ships in the Mediterranean and out of US harbours.
The company merged with stock listed Cherry Group in 2004.


Sponsio Ltd represented Ladbrokes.com in the Nordic countries 2001 – 2007.
Sponsio became the first online betting company that managed to legally advertise in traditional media in the Nordic countries.
Sponsio's customers stood for 45 % of ladbrokespoker.com's total turnover during the Poker boom in mid 2000′.



Jarl Securities offers services in the field of Corporate Finance, Analysis and Equity Research and has over 100 years of combined international experience from the financial industry. The organisation consists of ten employees with previous employment history from eminent actors.
In June 2018, Knutsson Holdings solded the majority shares of the company to German CatCap, www.catcap.com.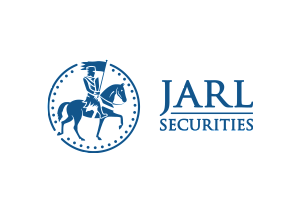 Bullwinkle's Restaurang & Bar
A popular Pub in "Söder", Stockholm.
Restaurant Bullwinkle's operated 7 days a week from 1994 – 2007.


Rasta Group owns and manages companies in the service industry. The company is based in Gothenburg, Sweden, and is listed on Alternativa Aktiemarknaden under the name RAST.
Rasta Group includes subsidiaries Rasta Sweden AB, Ullevi Restaurant & Conference.


The Cryptzone Group is a technology innovator of proactive controls to mitigate IT security risk.
The company was listed at First North (Sweden) and was acquried and delisted by Medina Capital in April 2014.


Solidicon is based in Gothenburg, Sweden. A game developer for the gaming industry. Solidicon has developed the betting platform Solidity System™ and a game engine with the ability to show detailed 3D environments in real-time 3D. Solidicon focused on virtual horse racing.
The company was sold to Editec Ltd in 2014.

Tangiamo designs, develops and manufactures unique multi-user, multi-touch technology for large flat screens. Tangiamo has mainly focused on the Gaming market but has a versatile portfolio of intellectual property with a wide range of potential applications across several industries
The company is based in Gothenburg, Sweden, and sells their products worldwide through its distribution partner TCS John Huxley Ltd.